For some, the dining room is merely a place to eat meals and perhaps share a little bit of family bonding time while you're at it. However the dining room can also be a room of style and expression, with splashes of colour, decor and personality.
Thankfully there is plenty of dining room inspiration online, so I am sharing some of my favourites. After all, this month's focus has been on the dining room declutter as part of the Simplify My Life challenge, so what better time to have some dining room inspiration than when it's looking its best (or cleanest).
DINING ROOM INSPIRATION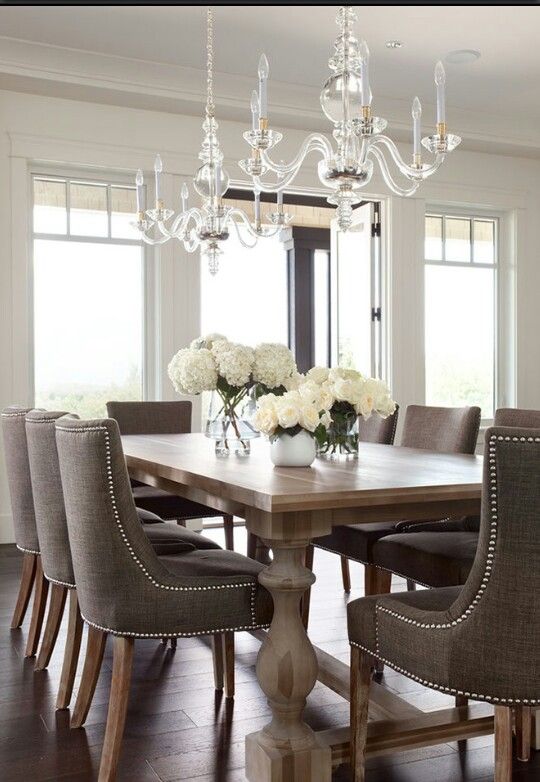 French Styling
Love the chandelier over the dining table and the simple styling with the vases and flowers. Also those chairs look super comfy! Credit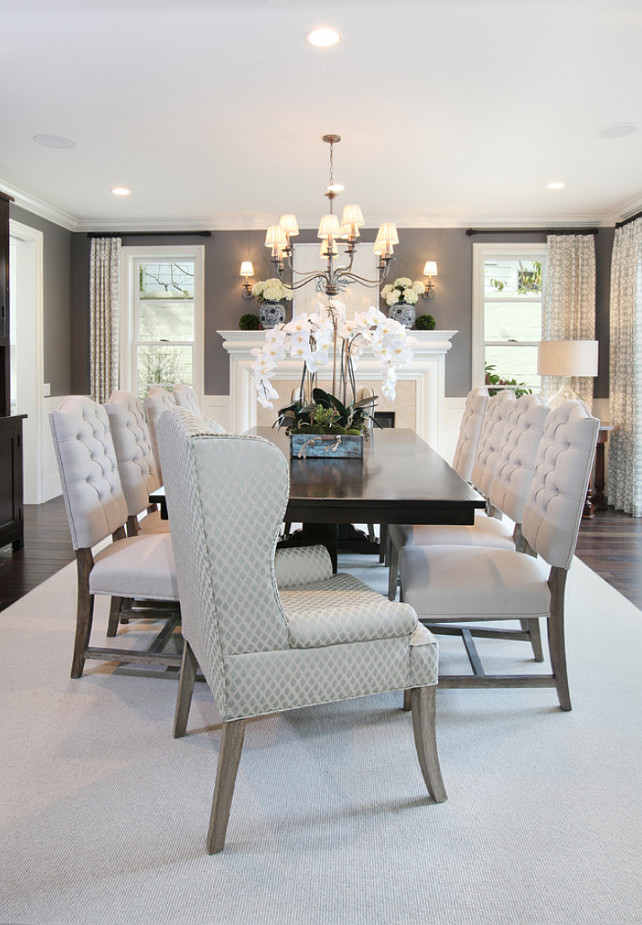 Best Seat in the House
Give the head of the table a taste of luxury with their own special chair. Loving the neutral colour scheme and the fireplace at one end of the room. This is somewhere you could enjoy a dinner party in winter with style. Credit
Rounded Dining
Love this round table dining room inspiration. Round tables can be a great option for smaller spaces too. Credit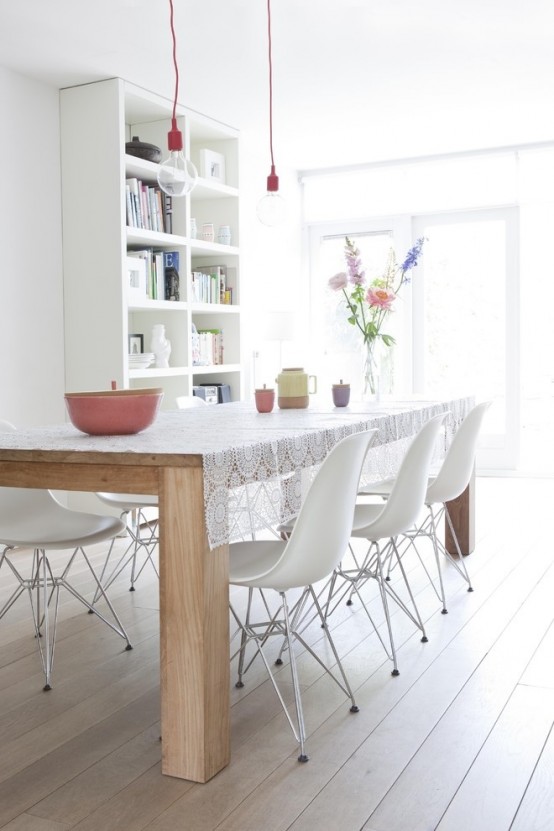 Scandinavian Simplicity
This one is that perfect option to simplify your life with basic styling that does everything it needs to in terms of function, and looks great too. Source
Comfy Dining
This trend of couches on one side of the dining table seems to becoming more popular, popping up in a lot of dining room inspiration round ups. Love the idea, although dread the thought of dining with kids on a couch. Source
Which is your favourite dining room inspiration? Tell us why.
This article may contain compensated links. See our full disclosure
here
.