Sometimes income is a little on the tight side. Sometimes we simply run out of ideas on what to buy our loved ones for different occasions. Whatever the reason, a handmade Christmas is something special. It is a chance to show of those exceptional DIY skills and make something truly personal.
Last year I committed completely to a DIY  handmade Christmas. Well, all except one present which is was my secret Santa present in hubby's family, since the budget is $100 and that would be a lot of hand-making most likely. At the time I was on maternity leave so cutting costs down was a huge motivation, but also the fact that I hadn't had a lot of time to do much creating with a new baby in the household! So it is a really good reason to try some new things. And who doesn't love great handmade Christmas gifts?
Pinterest is as always my number one source of inspiration for all things crafty and handmade. So much handmade goodness, but I narrowed down a few gifts for family members and thought it would be nice to share some of those ideas with you, in case you are thinking of committing to a full or partial handmade Christmas too. Or any occasion really!
5 HANDMADE CHRISTMAS GIFT IDEAS
Photo Coasters – My sister has 8 kids. That is another reason why it gets a little expensive. But it is a nice number if I were to make photo coasters for example. And so simple. A tile, a photo, some modge podge, slap a piece of felt on the back and you're done.
Plant labels – For the niece and her partner who are suddenly very keen to discover their green thumb skills, these plant labels for their herb garden were perfect (which I packaged up in a cute terracotta pot with some seedlings).
Grandkids Sign – For the mum who has everything – plus 11 grandkids (and another on the way), something she can change as they change and grow and that she can have on display. And here's a fun update… my parents have since moved into a self contained bus and travel full time, and this was her main source of having photos of her grandkids on display in the bus!
Movie night – For my 14, 18 and 20 year old nephews, something not quite handmade but still DIY style to suit their interests, a movie night pack – which will include a voucher for the local cinema, microwave popcorn, and some other munchies, plus for the 2 bigger boys, I had a bottle opener engraved with their names (for a massive $1 each).
Hair Accessory Holder – For my 2 youngest nieces who are almost 4 and 7, and happen to share a room, a pretty hair accessory holder like the ones I have previously made and have in my Etsy store, plus some handmade headbands and hair clips to add on. You can't really go wrong with pretties for little girls!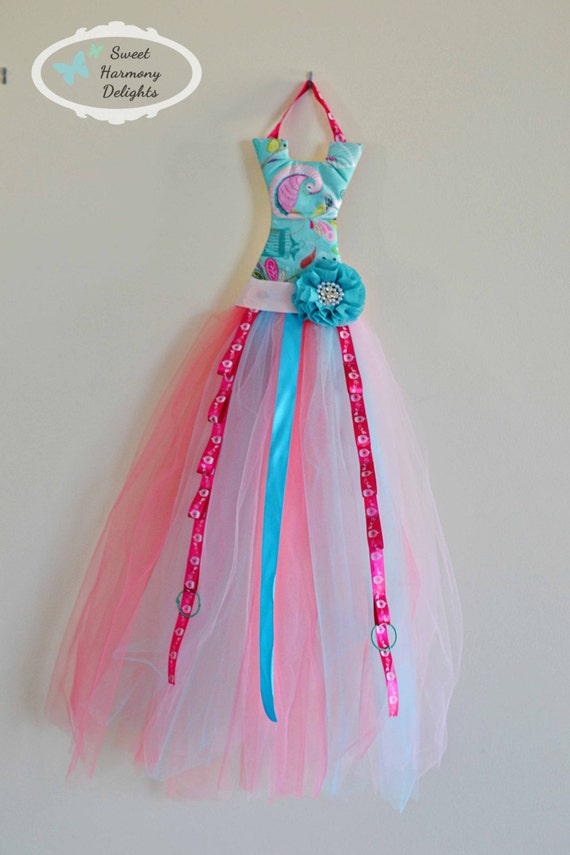 That has most of the family covered for my handmade Christmas ideas!
Although now that my kids are older and one is at school, we have the added consideration of school friends to consider and handmade gifts are absolutely perfect for school kids! In fact, if you're feeling really creative, you and the kids may want to make a gift for the whole class at the end of the year! You can find some awesome school friend christmas gift ideas here.
Do you have any favourite handmade gift ideas that you put together often? Tell us about it in the comments! Also be sure to follow my DIY Gift Ideas board on Pinterest if you need some extra ideas!
This article may contain compensated links. See our full disclosure
here
.