This article may contain compensated links. Read the full disclosure.
Sometimes our budget for Christmas is tighter than usual. Or maybe it's a case of trying to buy for that person who has everything! On these years, handmade Christmas gift ideas are a perfect choice to cut down on spending.
These handmade gift ideas for Christmas are sure to inspire some DIY fun this festive season!
A Handmade Christmas
Whatever the reason for choosing to create your own gifts, a handmade Christmas is something special. It is a chance to show off those exceptional DIY skills and make something truly personal.
Last year I committed completely to a handmade Christmas. Well, all except one present which was was my secret Santa present for my husband's family gift exchange.
At the time I was on maternity leave so cutting costs down was a huge motivation, I also hadn't had a lot of opportunity for creative projects with a new baby in the household, so it felt like a good time to get back to making.
And who doesn't love great handmade Christmas gifts?
Check out more Christmas ideas:
Giving Handmade Gifts
It can be daunting to commit to a full or partial handmade Christmas. That worry creeps in as to whether they will like their gift. However, that's a risk with pre-made gifts too!
My tips for creating gifts to give family and friends for Christmas is to avoid over-committing. It can take a lot of time for many DIY projects, so you need to have enough free time for creating.
Stick with projects that suit your skill level. While it's great fun to challenge ourselves to make something new, the last thing we want just before Christmas is a disaster. Go for projects that suit your skill level, or those you can get help with from someone experienced if needed.
5 Handmade Christmas Gift Ideas
Here are some simple handmade Christmas gifts to make for your family and friends this year:
Pom Pom Rug
For handmade home decor, a pom pom rug can be a simple and inexpensive DIY gift idea. Bright colours would be perfect in a playroom or colour-coordinated to suit a nursery.
Door Name Sign
Create a personalised door sign for a child on your gift list with this simple canvas makeover. This is a really simple handmade gift idea that you can create in just as little as an hour or two. All you need is a canvas, wooden letters and decorations.
DIY Tile Photo Coasters
My sister is a mother of 8 so these photo coasters were a perfect inexpensive gift that was also practical! The tiles only cost a small amount from our local hardware store, although check in case you have some already at home.
First, I glued a piece of felt to the back of each tile and allowed to dry. You could use cork instead. Then I printed photos and trimmed them to size. I adhered them to the tiles with glue then sealed the photos with a clear protective water-proof varnish.
Hair Accessory Holder
For my 2 youngest nieces who are almost 4 and 7, and happen to share a room, a pretty hair accessory holder. You can't really go wrong with pretty things for little girls! This one makes a wonderful baby shower gift for a baby girl too.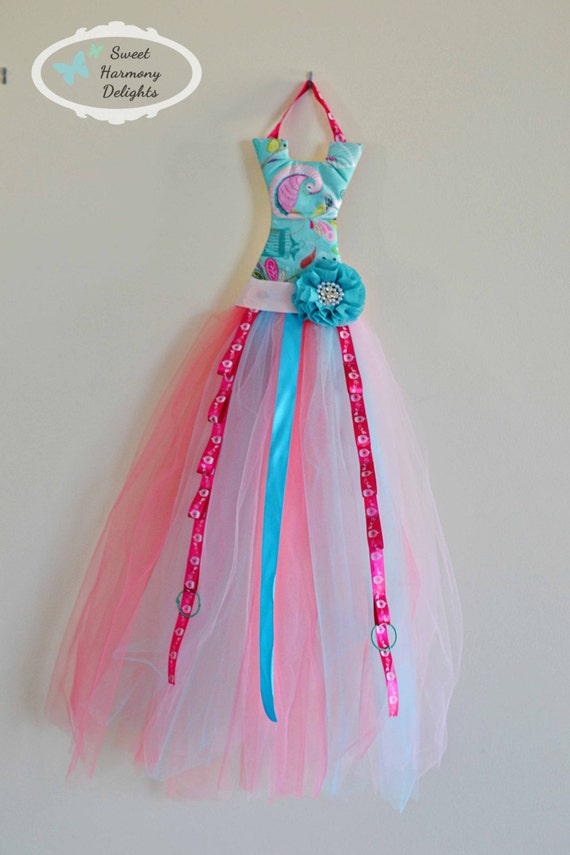 Teacher Canvas
Create a handmade teacher canvas for your child's favourite teacher to hang in their classroom. This is an inexpensive gift that can be made quickly too. This is a creative teacher gift they will appreciate.
That has most of the family covered for my handmade Christmas ideas!
Although now that my kids are older and one is at school, we have the added consideration of school friends too, and handmade gifts are absolutely perfect for school kids! In fact, if you're feeling really creative, you and the kids may want to make a gift for the whole class at the end of the year!
You can find some awesome school friend Christmas gift ideas.
Do you have any favourite handmade gift ideas that you put together often? Tell us about it in the comments! Be sure to follow my DIY Gift Ideas board on Pinterest if you need some extra ideas!
Check out my gift guides for every occasion: